Historical Museums of Athens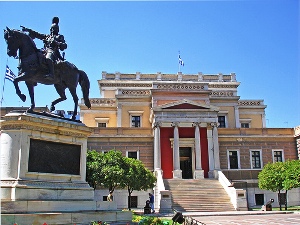 The historical museums of Athens usually cover the last five centuries of the history of the town exposing items related to its daily, social, political and of course intellectual life. The visitors can see arte works depicting the Greek War for Independence in 1821, manuscripts, personal items of the most important political personalities like Eleftherios Venizelos.
1. City of Athens Museum
2. Venizelos Historical Museum
3. National Historical Museum
4. Eleftherios Venizelos Museum
5. Kanellopoulos Museum
6. Jewish Museum of Greece
7. Benaki Museum
8. War Museum of Greece
9. Kastritseio Museum
10. Museum of National Resistance, Municipality of Ilioupoli
11. Pontian Hellenism History and Folk Museum
12. Museum of Asia Minor Relics
Benaki Museum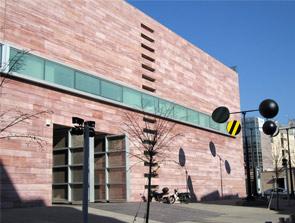 After a seven years restoration, Benaki Museum has been being open to the public since 2,000 AD. Founded by a greek benefactor, Antonios Benakis, it is situated in the town centre of Athens, closely Athens square, housed in a fine neoclassical building. There are thousands of exhibits and book as well as a large archive of documents.
The ground floor of the museum hosts statues and pottery from the Neolithic period and some tools dating back to the Palaeolithic Era, marbles and vessels from the Cyclades including a female statue dating back to 3,000 BC. There are also pottery and furines from the Bronze Age, Geometric vases and bronze jewellery from Macedonia. The museum houses a room in where exhibits from Alexanders the Great Era can be seen and another one representing the period of the Roman sovereignty.
On the first floor, the visitors can admire a rare map of Greece, painted in egg tempera on wood. Festival and bride costumes are exhibited on the same floor as well as jwellery and domestic items from Cyprus, Crete, Cyclades and Dodecanese. Mens and womens costumes from various greek areas such as the Ionian islands, Epirus, Thessaly and Aitoloakarnania are on display too. Sime ecclesiastical items of gold can also be found among the exposures of the second floor.
The third is of great interest as it host exhibits related to modern Greece from 1821 until nowadays. Some of them are related to the Independence War and others to modern greek artists like the Nobel winner poet O. Elytis.
Opening hours:
Monday, Wednesday, Friday: 9:00 – 17:00
Thursday: 9:00 – 24:00
Sunday: 9:00 – 15:00
Holy Monday – Holy Wednesday: 9:00 – 17:00
Holy Thursday: 9:00 – 24:00
Holy Friday: 12:00 – 17:00
Holy Saturday: 9:00 – 15:00
Closed on: Tuesdays, March 25th, August 15th, October 28th, December 25th – 26, January 1st and 6th, Clean Monday